In the summer of 2019, the Association of American Medical Colleges released a report regarding the projected number of primary care physicians (PCPs) that would be practicing in the U.S. by the year 2034. The report anticipated a worsening of the primary care physician shortage in the coming years, estimating that the country will need anywhere from 17,800 to 48,000 PCPs by that time.
This estimate was made prior to the COVID pandemic, so it is well within the realm of possibility that the number of PCPs who retire early or leave the profession from burnout will only increase as a result of the additional stress and strain COVID-19 has placed on the health care system as a whole. Earlier this year, the American Medical Association asserted that 35% of current PCPs would be within retirement age in the next five years.
Regional Disparities
Though there is concern for the future of the U.S. physician shortage, many are worried about the shortage that already exists, with an estimated shortage of 45,400 primary physicians as of 2020. Unfortunately, this shortage affects certain areas more acutely than others. For example, states like Kansas and Missouri, with a higher concentration of rural areas, will experience a greater disparity in access to health care providers.
Several months ago, the governor of Kansas enacted legislation that will allow Advanced Nurse Practitioners (ANPs) to practice independently in an attempt to increase access to quality care for its citizens. This enactment was a significant feat of progress given that the same legislation was previously denied in 2019. Those who supported this legislation hope that broadening the scope of practice for nurse practitioners in Kansas will increase patient access to primary care services while alleviating the effects that health care disparities have on those who reside in rural communities.
Missouri also has a disproportionate amount of rural or underdeveloped urban regions where nurse practitioner demand is only expected to continue growing. A publication released by the University of Missouri last fall indicated that the state has fewer PCPs per capita than the national average, meaning Missourians face more barriers when obtaining primary care services. 
Last month, Missouri was listed as one of the lowest-scoring states regarding its overall health care system. Some primary factors contributing to its below-average performance are its high rate of uninsured constituents and the restrictions it places on advanced practice nurses. Missouri is one of less than a dozen states that require nurse practitioners to practice under the supervision of a physician who determines where they can practice and what controlled substances they are allowed to prescribe.
Learn more about Rockhurst University's Online MSN-FNP Program
Nurse Practitioner Demand in Primary Care
According to the U.S. Bureau of Labor and Statistics, nurse practitioners will be one of the fastest-growing occupations within the next decade. Amidst the primary care physician shortage, this is good news for patients and practitioners alike. It is essential to recognize the growing need for nurse practitioners and the role they can play in improving access to primary care.
Research shows that access to primary care correlates to lower mortality rates. We can attribute this correlation to the fact that primary care physicians help patients manage chronic illnesses and provide patients with valuable education regarding preventive care. Those who benefit from the help of a PCP are better able to preserve their health and well-being throughout life.
Family Nurse Practitioners (FNPs) can help to decrease the numerous problems that can occur when there is a lack of access to such care. They can "bridge the gap" that results from the physician shortage and ensure that patients receive medical treatment from competent health care professionals, meaning that the outlook for FNPs is auspicious. As the U.S. anticipates a growing need for clinicians in the coming years, family nurse practitioners will play a crucial role in alleviating this problem in the American health care system. 
Because of the additional challenges the physician shortage poses to rural states like Kansas and Missouri, both offer student loan forgiveness options to those who pursue careers as nurse practitioners. As previously stated, nurse practitioners can practice with full autonomy in Kansas while Missouri requires nurse practitioners to practice under the supervision of an MD (Doctor of Medicine). Since both states need primary care providers, they offer nurse practitioners a higher prospect for employment. With the opportunities for reduced school loan debt and higher employment rates, Kansas and Missouri have been identified as two of the most affordable states to reside in, in recent years.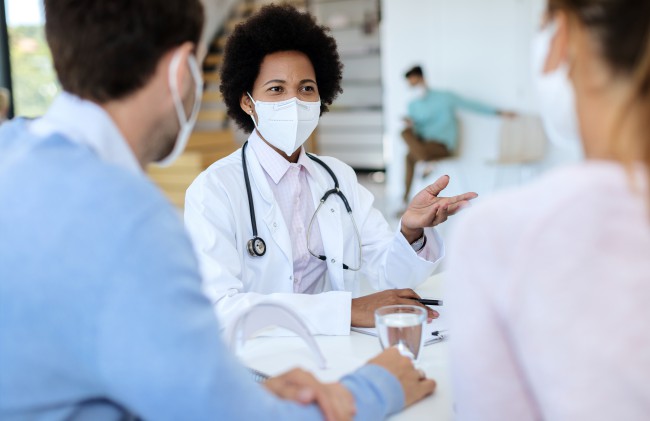 The Function of Nurse Practitioners in Primary Care
Nurse practitioners certainly differ from MDs, but FNPs are still more than capable of offering quality care to patients in the primary care setting. Their scope of practice varies depending on their state of practice, but many of them will be able to diagnose and treat their patients based on evidence-based practice models. In some states, their ability to prescribe certain kinds of medications or to practice autonomously will be more restricted than in others, but here are some of the primary duties a nurse practitioner can perform in the clinical setting:
Assessing patient health history
Whether practicing independently or under the supervision of a physician, FNPs are equipped to assess the various factors that influence a patient's overall health. The nurse practitioner can evaluate the patient's family health history, medications and allergies, current diagnoses, and lifestyle components such as diet and exercise to inform the way they diagnose and treat each patient individually.
Completing physical assessments
Nurse practitioners can perform comprehensive physical assessments of their patients and complete focused physical exams during episodic visits.
Ordering preventative screens or diagnostic testing
FNPs can help patients stay up to date on their preventive exams and immunizations. They can also order additional testing or imaging to aid in making diagnoses and determining treatment plans.
Nurse practitioners are authorized to diagnose medical conditions. Once they determine a diagnosis, they can begin treating the patient accordingly.
Creating treatment plans and patient outcome goals
Much like the family physician, a nurse practitioner can create a treatment plan and determine desired patient outcomes. The nurse practitioner is able to prescribe medications and initiate treatments such as physical therapy to help patients optimize their well-being.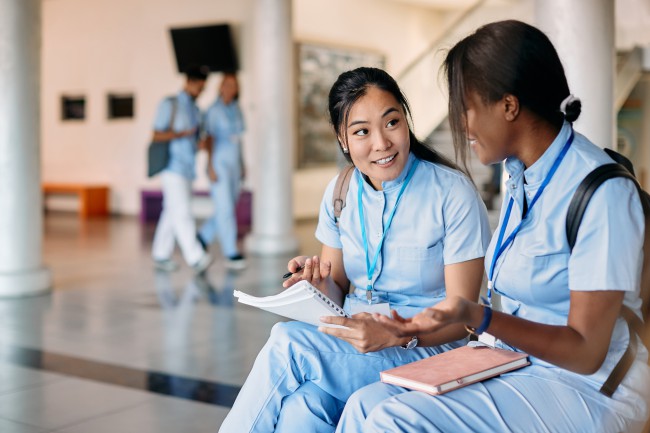 The Path to Becoming A Nurse Practitioner
The future is promising for anyone considering becoming a Family Nurse Practitioner. The first step toward this career begins with achieving your bachelor's in nursing or becoming an MSN-prepared registered nurse. Once you have accomplished this first step, you will have to complete a graduate-level program and choose an area to specialize in as a nurse practitioner. Last but not least, you have to pass a certification exam to begin practicing as an NP. Many schools now offer qualified candidates the option to become nurse practitioners through online learning. Rockhurst University's Online Master of Science in Nursing program comes with several noteworthy advantages:
Rockhurst makes it possible for you to complete the required coursework by taking classes online. Students are also given access to an in-person campus immersion experience, as well as a virtual immersion session. These immersions, along with the 750 clinical hour requirement, help to ensure that students feel prepared to enter the workforce once they have finished their coursework. Rockhurst offers its students several options, including an MSN-FNP program, an FNP Post-Master's Certificate program, and an MSN FNP-AGACNP Dual Track for those who want to broaden their scope of practice to adult-gerontology acute care as well.
Skilled and Experienced Faculty
Online course faculty for this FNP program are still practicing NPs. They bring their practical experience to the table and dedicate themselves to helping their students succeed.
Rockhurst provides clinical placement services as part of its FNP program. You will have the personal assistance of a placement coordinator who can help you locate a preceptor near your area of residence.
Full- and Part-Time Options
The FNP programs at Rockhurst are available in both full- and part-time tracks. The full-time track typically lasts two years, while the part-time track takes a little over two and a half years.
Learn more about Rockhurst University's Online MSN-FNP Program
Conclusion
As the physician shortage continues and prospectively worsens in the years to come, America will continue to rely heavily upon nurse practitioners to keep primary care accessible and affordable to every citizen – especially in Kansas and Missouri. Rockhurst offers nurses who want to pursue higher education with multiple tracks to do so through their MSN-FNP program, FNP Post-Master's Certificate program, and MSN FNP-AGACNP Dual Track program. If you are interested in pursuing a career as a nurse practitioner and helping make a difference amidst this trying time for the health care system, consider the benefits this career offers you and contact an enrollment adviser at Rockhurst about beginning your journey to becoming a nurse practitioner.