What do school districts, corporate boardrooms, and health care systems have in common? Research says the answer is a pressing need for effective leaders.
According to the Deloitte 2023 Global Human Capital Trends survey, only 23 percent of business and human resources leader respondents believe their organization's top leaders are adequately equipped for a changing world.
Whether they work in education, health care, the corporate world, a nonprofit organization, or government, today's leaders need to be prepared to affect meaningful change as ethical innovators. An Ed.D. in Education and Leadership can be a powerful asset for professionals setting out on an educational leadership career path. Consider some of the industries that stand to benefit from qualified leaders and the various roles that are available to such professionals.
K–12 Education
An Ed.D. in education and leadership allows teachers to build on their skills and experience. With an Ed.D., professionals can take the next step on their educational leadership career path as they grow their understanding of inclusive policy setting, advocacy, modernizing the education sector, and embracing technology in the learning environment.
Individuals who earn an Ed.D. in K–12 Leadership may choose to pursue leadership roles within individual schools or districts as a whole. Let's take a look at an example of each.
Elementary, Middle and High School Principals
As the highest-level leaders on their campuses, principals are responsible for the overall success of the elementary, middle or high schools they oversee. Their role tends to include management of teachers and staff, setting strategic goals and policies, and overseeing the day-to-day operations of their campuses. Principals often serve as the public faces of their campuses, attending and hosting community events as representatives of their schools.
Principals may also meet with students for support or disciplinary purposes. They work with facilities management, budgets, and safety planning to ensure that procedures are defined, communicated, and adhered to by all relevant parties.
Most aspiring principals earn a bachelor's degree, teaching certificate, and master's degree — often a doctorate as well. Between working as teachers and becoming principals, many education professionals work as assistant principals or vice principals.
According to the Bureau of Labor Statistics (BLS), school principals earned a median annual salary of $98,420 as of May 2021. Between 2021–2031, the BLS projects the number of job openings for school principals will grow at a rate of 5 percent.
District Administrators
District administrators, such as superintendents, work to encourage successful outcomes in all schools in their district.
Superintendents' job duties include policy and process development, evaluation, and approval. They coordinate with school principals to understand the needs of their campuses and ensure effective educational programming that meets those needs. Superintendents are seen as leaders whose roles include building community partnerships.
District administrators in specific departments, such as a director of gifted and talented programs, will likely be responsible for overseeing staff, evaluating and approving curriculum, and managing the implementation of programs or services into school campuses.
Most district administration roles require at least a master's degree. According to the School Superintendents Association (AASA), about 44 percent of all sitting superintendents in the United States have a doctoral degree. Nearly 80 percent of superintendents with a doctoral degree have an Ed.D. rather than a Ph.D.
Salaries for superintendents can vary widely based on the size and location of the district. According to the 2018-19 AASA Superintendent Salary & Benefits Study, the median base salary distributed by district enrollment ranged from $94,000 for the smallest districts to $260,000 for superintendents serving in the largest enrollment school districts.
Health Care Education
An Ed.D. in education and leadership specializing in health care can empower health care workers who are passionate about leading in health education to take the next step on their educational leadership career paths.
Leaders in health care education may work in hospital settings, community organizations, or outpatient clinics. Others may pursue roles as faculty members in college or certificate programs in the health care field, or work as consultants or directors in corporate wellness. Consider two of the many roles available for leaders in health care education.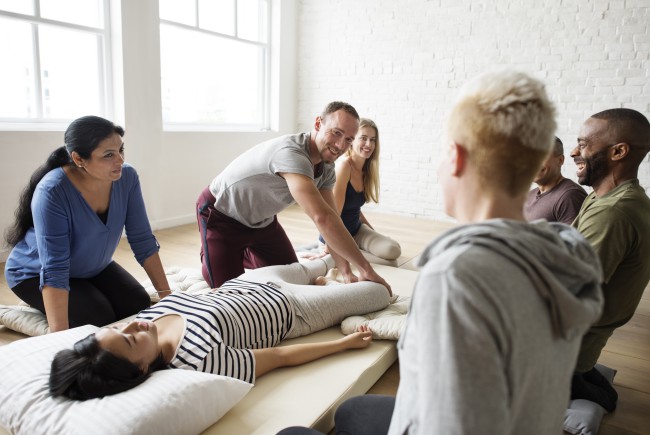 Physical Therapy Educator
A physical therapist who is passionate about mentoring and guiding physical therapy students or early-career physical therapists may enjoy a role as a physical therapy educator. In conjunction with a Doctorate of Physical Therapy, an Ed.D. can equip physical therapists to teach in a range of settings, including community colleges, physical therapy schools, and continuing education courses.
Since clinicians require ongoing education throughout their careers, there are always opportunities available for qualified physical therapy educational leaders who want to educate their fellow professionals. In addition to academic settings, health educators such as physical therapy educators may work for corporations that provide continuing education or hospital systems that conduct ongoing training in-house.
The BLS does not list salaries or projections for physical therapy educators, but a few other careers shed some light on the profession. The BLS lists a median salary of $59,990 for health education specialists and $95,620 for physical therapists. 
Director of Patient Education
Professionals who enjoy working directly with patients to improve health outcomes may aspire to a role like director of patient education within a hospital. These professionals are also called patient health education director or director of health education.
These educational leaders observe, evaluate, and respond to health concerns within their organization's population to develop relevant patient education programs, materials, and resources. They may oversee fellow patient education staff, monitor and assess education outcomes, and facilitate opportunities for patient family members and caregivers to grow in their understanding of relevant health issues, treatment plans, and recovery details.
In most cases, a leader at this level will need to have earned at least a master's degree. Glassdoor estimates the pay for a director of health education is $113,053.
Higher Education
Many Ed.D. in education and leadership graduates pursue roles in higher education. They may become professors who join university faculty, postsecondary education administrators, academic consultants, or department chairs. Individuals currently working in student services, financial aid departments, or at the staff level in a university department may find this route especially appealing. Let's take a look at two of these roles in greater detail.
Professor
Employed by community colleges, colleges, and universities, professors teach—and often conduct research—in a specific area of study. They tend to be responsible for developing coursework and relevant materials, conducting and contributing to research, and facilitating student success through mentorship and participating on campus committees.
Most professors must have a doctoral degree relevant to the subject they intend to teach. The annual median pay for college professors as of May 2021 was $79,640. Roles for college professors are expected to grow at a rate of 12 percent between 2021 and 2031.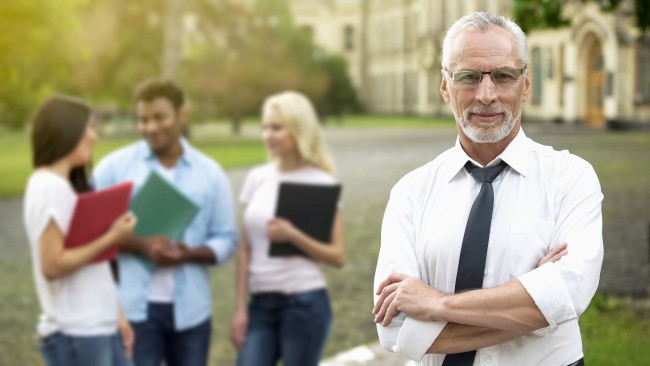 Postsecondary Education Administrator
Often called deans, postsecondary education administrators work in leadership roles that work directly with students or faculty. To contribute to the campus environment, postsecondary education administrators may oversee areas of the college or university such as admissions, student services, or faculty.
These professionals may have a background as a professor or lower-level education administrator. They tend to have a doctoral degree.
Postsecondary education administrators earned a median salary of $96,910 per year as of May 2021. Jobs for postsecondary education administrators are expected to grow by 7 percent between 2021 and 2031.
Organizational Leadership
Professionals interested in career advancement in areas such as human resources, training and development or management will find that an Ed.D. with an organizational leadership specialization can be an invaluable asset. Consider two possible roles for such individuals.
Corporate Trainer
Also known as training or development specialists, corporate trainers work in various industries. They evaluate training needs within an organization, create and implement training programs that enhance employee competencies, and assess program outcomes. Corporate trainers may also design materials and resources.
Staff development professionals may pursue an Ed.D. to advance into higher-level corporate trainer roles.
Training and development specialists earned a median annual salary of $61,570 as of May 2021, while training and development managers earned $120,130. Between 2021 and 2031, their roles are expected to grow by 8 and 7 percent, respectively.
Department Director
Individuals with experience in a certain organizational department such as operations or human resources may pursue an Ed.D. to advance to a director role. A human resources director, for example, will strategically develop HR plans, ensure organizational compliance with employment laws and policies, and oversee HR staff members. Individuals with a finance background may pursue an Ed.D. in order to pursue a finance director role, or an operations professional may find that an Ed.D. empowers them to reach a director of operations role.
The BLS listed a median salary of $126,230 as of May 2021 for human resources managers, and roles for these professionals are expected to grow by 7 percent from 2021 to 2031.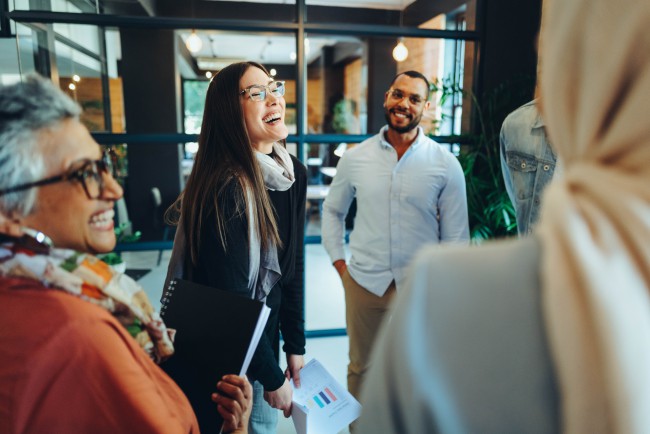 Make a Difference as a Passionate Education Leader
Do you want to effect meaningful change through educational leadership? The 100% online Ed.D. in Education and Leadership at Rockhurst University is ideal for professionals committed to ongoing learning and growth. Highly-customizable coursework includes a capstone project tailored to the student's field. Students choose from four concentrations:
Earn your Ed.D. in Education and Leadership in just two years. Learn more.