The answer to the question, "what can you do with a doctorate in education?" has many more answers than one might expect. From roles in schools and colleges to positions in corporations, nonprofit organizations and health care systems, the range of Ed.D. careers is wide. Graduates of Ed.D. programs have many competitive skills and a solid understanding of timely topics that affect the marketplace, education and culture at large.
Take a look at some of the skills gained in an Ed.D. program and how they correlate to innovative jobs in diverse fields.
Ed.D. Programs: Common Skills, Topics and Coursework
Unlike a Ph.D. program, which is research-intensive, an Ed.D. is practitioner-based. In other words, the Ph.D. is an academic degree that typically prepares students for roles in colleges, universities or research. An Ed.D., on the other hand, equips students for leadership roles in a range of industries. Because of the emphasis on practical applications, Ed.D. programs emphasize marketplace skills such as leadership, change management and decision-making.
Coursework for Ed.D. programs may address these topics in ways that apply to multiple industries. Or, they may be specified by concentrations. For example, an Ed.D. program with a health care education concentration might include coursework in informatics for advanced practice and managerial communications. A Kindergarten–12th-grade concentration may feature courses that cover how education is changing as society evolves or take a deep dive into diverse student populations.
While the curriculum in an Ed.D. concentration may be specific to an industry, the overall program will typically emphasize the skills and competencies that today's leaders need. 
Learn more about Rockhurst University's Online Ed.D. Program
Ed.D. Careers: Roles in Many Fields
Professionals interested in furthering their studies will find that, across almost every industry, there are jobs for individuals with a doctorate in education. Elementary schools and Fortune 500 companies alike need strong leaders who know how to foster a positive workplace culture, manage change and innovate. Consider several roles that answer the question, "what can you do with a doctorate in education?" 
Elementary, Middle and High School Principals
As overseers of schools at the K–12 level, principals are the senior-most administrators at individual schools. Their responsibilities include:
Managing employees such as teachers and support staff
Developing and maintaining curriculum 
Ensuring student success
Observing and evaluating teachers
Managing school budgets, supplies and schedules
In addition to these in-school responsibilities, principals often serve as the public representative of their schools. They may interface with the school board or community to advocate for the needs of the students and families they serve.
The Bureau of Labor Statistics (BLS) reports a median annual salary of $98,420 for elementary, middle and high school principals in 2021. The BLS estimates that jobs for school principals will grow by five percent between 2021 and 2031, which is about as fast as the average for all occupations in the United States.
Academic Consultant
Also known as educational consultants, academic consultants coach and counsel school administrators, teachers, parents and government officials. Often former educators themselves, these consultants may provide one-on-one training, facilitate workshops or implement programs in the education space. Typically, academic consultants' responsibilities include:
Serving as advisors to educators
Changing curricula based on updated data or research
Designing training programs for teachers and administrators
Evaluating scholastic programs to recommend improvements
Recommending academic materials
The BLS does not explicitly report on academic consultants, but they report a median annual wage of $57,220 in May 2021 for education, training and library occupations. Such occupations are expected to grow by approximately seven percent between 2021 and 2031.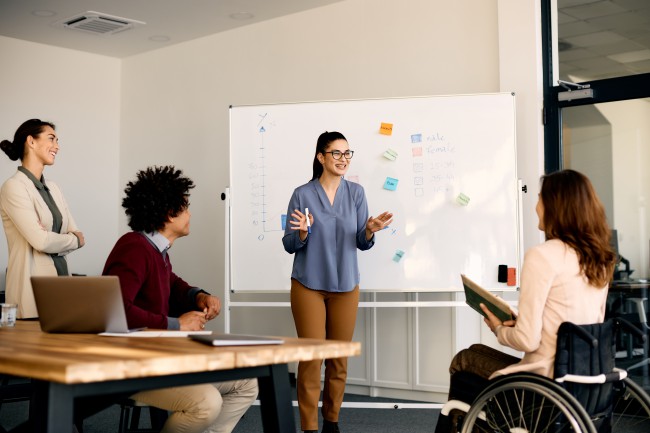 Postsecondary Teachers
Postsecondary teachers, often referred to as professors or faculty members, work at colleges and universities. They teach courses to students who have completed high school and are pursuing a postsecondary class credit or degree. Postsecondary teachers also often conduct research and publish journal articles and scholarly books in their field. Their responsibilities tend to include:
Developing syllabi and course requirements according to school standards
Designing lessons, assignments and exams 
Evaluating and grading student work
Advising students who are pursuing degrees in their field
Serving on committees within the school or academic community
Postsecondary teachers may work as full-time professors who are eligible for tenure. These professors tend to spend a great deal of their time conducting original research. Part-time professors, regularly called adjunct professors, usually spend most of their contracted hours teaching and likely have other employment.
The BLS reports a median annual salary of $79,640 for postsecondary teachers as of May 2021. Roles for these professionals are projected to increase by 12 percent between 2021 and 2031, which is much faster than the average for all occupations.  
Learn more about Rockhurst University's Online Ed.D. Program
Postsecondary Education Administrators
From provosts and academic deans to high-level administrators in university admissions offices, postsecondary education administrators oversee various college or university departments. Those who work as provosts, academic deans or chief academic officers tend to work closely with college presidents to perform duties such as:
Managing budgets
Developing academic policies
Coordinating activities for a specific college or group of colleges 
Hiring, managing and tenuring faculty
Postsecondary education administrators who work in admissions may manage admissions officers who are responsible for guiding students through the admissions process. These administrators may determine how many students to admit each year and participate in establishing criteria for admittance. Postsecondary education administrators may also lead departments such as student life, student affairs or the registrar's office.
The BLS reports a median annual wage of $96,910 for postsecondary education administrators as of May 2021. Jobs for postsecondary education administrators are expected to grow by seven percent from 2021 to 2031. 
Nonprofit Executive Director
As the highest-ranking leaders in charitable organizations and agencies, nonprofit executive directors lead their teams in bettering their community or society as a whole. These executives typically excel in fundraising, strategic planning and program development. As the senior leaders of organizations, nonprofit executive directors often:
Serve as the public face for their organization, participating in public relations efforts such as media interviews and attending or hosting fundraising events
Partnering with the board of directors in developing strategic goals, then implementing those goals with staff and volunteers
Managing and achieving financial and compliance goals
Developing the organization to increase quality and effectiveness of programs
The salary for nonprofit executive directors varies quite widely based on organizational size, budget and location. Larger organizations may seek leaders who have served as executives in the corporate world, in which case their salaries are likely to be higher, for example. Salary.com provides a range of $75,716–$101,010 for nonprofit executive directors. The BLS does not explicitly report on nonprofit executive directors, but lists an annual mean wage of $114,100 for top executives of social advocacy organizations. 
Management Consultant
Management consultants, also known as management analysts, advise company leaders on ways to increase efficiency and profits. They often work on a project-by-project basis, making the role appealing for Ed.D. graduates who enjoy variability in their profession. Management consultants' responsibilities tend to include:
Studying a corporation's policies, processes and procedures 
Interviewing leadership and employees to understand the company culture, strengths and areas for improvement
Analyzing data such as financial documents and human resources reports
Designing plans for improvement through updating or creating new systems
Working with company leaders to implement changes in positive, sustainable ways
Management analysts often work within certain industries, such as manufacturing, health care or media. They may have prior experience working within those fields themselves, which can enhance their insight into what may work best.
The BLS lists a 2021 median salary of $93,000 for management analysts. Between 2021 and 2031, jobs for these professionals are projected to grow by 11 percent, which is much faster than the average for all occupations.
Corporate Trainers
Also known as training and development specialists, corporate trainers design and deliver programs that meet the needs of employees within their company. Corporate trainers may work within or alongside human resources departments to determine the best programs and materials for their employees.
Their job responsibilities often include:
Surveying and observing employees to determine training needs
Planning and administering training programs, workshops and materials that develop relevant skills
Giving presentations to leaders, managers and employees
Evaluating existing training programs and implementing improvements
Corporate trainers work in a wide variety of industries. As of 2021, the BLS reported that the largest employers of corporate trainers were:
Professional, scientific and technical services: 12%
Health care and social assistance: 12%
Educational services; state, local and private: 11%
Finance and insurance: 11%
Administrative and support services: 8%
The BLS reports a median annual salary for corporate trainers in May 2021 was $76,040 and projects an eight percent growth rate for these roles between 2021 and 2031.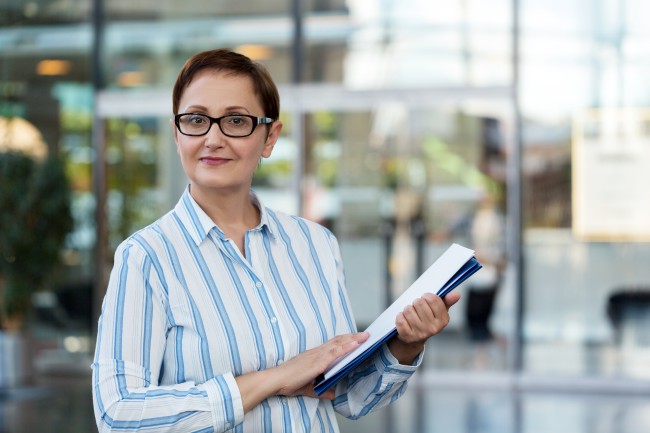 Health Care Administrators
Individuals with a health care background who go on to earn a doctorate of education may find themselves well-suited for roles in health care administration. Working in individual hospitals, within hospital systems and in other health care facilities, health care administrators ensure efficiency and positive outcomes in many ways. Their responsibilities may include:
Developing departmental or institutional goals
Devising and implementing strategies to achieve objectives
Overseeing compliance and ensuring that standards are maintained
Recruiting and managing employees
Creating schedules and budgets
The BLS reports an annual median salary of $101,340 for medical and health services managers in May 2021. The field is growing rapidly—the BLS projects a 28 percent increase in medical and health services manager roles between 2021 and 2031. 
Advance Your Professional Future with a Doctorate of Education
Do you want to lead teams, create positive change and innovate in meaningful ways in your field? If so, the fully online Rockhurst University Ed.D. in Education and Leadership can help you prepare for the role you desire.
At Rockhurst, working professionals can earn their Ed.D. degree in less than two years. Offering two start dates per year, applicants can enroll with a master's degree in any field or 33 graduate credits. Students may choose from four concentrations: Health Care Education, Higher Education, K–12 Leadership or Organizational Leadership. Each concentration features tailored coursework and all students complete a doctoral capstone project in their area of study.
The courses in Rockhursts's Ed.D. are cohort-based, facilitating strong connections between students and faculty members. Designed for working professionals, the program is flexible, accessible and affordable.
Rockhurst University prioritizes holistic education, shaping compassionate leaders to enact meaningful change. Learn more about Rockhurst's online Ed.D. in Education and Leadership program.