Professionals often wonder if further education could be the right next step for them. Some individuals often have years, if not decades, of experience in their fields and are interested in making a positive impact through leadership positions. While a Ph.D. may be the right for those who want to conduct scholastic research and write an academic dissertation, an Ed.D. is a great choice for those who want to apply research as practitioners.
Those who are considering a doctorate degree in the field of education may be asking, "Is an Ed.D. worth it?" To answer that question, let's consider the following aspects of an Ed.D. program:
What is an Ed.D.?
What skills do you gain with an Ed.D.?
How long does it take to earn an Ed.D.?
What are the potential career and salary advancements for Ed.D.-prepared leaders?
The answers to these questions can help aspiring educational leaders decide if an Ed.D. program, such as Rockhurst University's Ed.D. in Education and Leadership, could elevate their career possibilities.
What Is an Ed.D.?
A Doctor of Education degree (Ed.D.) is a professional, practitioner-focused doctorate. The Ed.D. is designed for masters-equipped professionals who are interested in education or educational leadership roles. Like a Ph.D. (Doctor of Philosophy), the Ed.D. is considered a terminal degree program, which means it is the highest achievable degree in a given discipline or field.
An Ed.D. program focuses on the practical application of research, while a Ph.D. program primarily emphasizes the research itself. Ph.D. graduates tend to pursue roles in academia, such as faculty members or academic researchers, while Ed.D. graduates are likely to seek broader cross-industry opportunities. Ed.D. graduates also may find opportunities in industry-specific yet practical roles, such as high-ranking educational positions in health care systems, private companies, or school districts.
The curriculum in an Ed.D. program is likely to include instruction in subject areas such as:
Organizational change management
The use of technology in leadership
Policy, ethics and legal frameworks
Leading diverse populations
Research, data collection and analysis
Due to the practitioner emphasis of an Ed.D. program, students have the opportunity to tailor their coursework and research to topics and issues in their field. The Rockhurst Ed.D. program includes a capstone project in which students apply their research and program learnings into a culminating project that explores a specific, relevant area of their industry or profession.
Learn More about Rockhurst University's Online Ed.D. Program
What Skills Do You Gain with an Ed.D.?
Many of the skills gained through an Ed.D. program are among the highest-ranked leadership skills that institutions, corporations and organizations are looking for in today's marketplace. From digital literacy to decision-making and critical thinking to creativity, an Ed.D. program like Rockhurst's Ed.D. equips professionals with in-demand leadership skills. Let's take a look at two of them in depth.
Educational Systems and Policy
Today's education leaders need both a strong foundation in existing education frameworks and an innovative approach to developing and enhancing the education systems of the future. It's critical for leaders to understand educational policies, legal frameworks and ethical considerations so they can create positive, effective and sustainable change. Read more about what effective leadership in K-12 education looks like.
At Rockhurst, the Ed.D. curriculum in educational systems and policy prepares leaders to improve and develop educational frameworks and investigate policy that shapes the education landscape. Coursework covers laws governing educational practices, social justice, educational leadership within various systems and policymaking at the local, school board, state and federal levels.
Technology Leadership
Understanding the use of technology in education is essential for the modern education leader. Whether they are superintendents or principals implementing new system-wide software, or health care educators implementing new virtual assessment tools, educational leaders need to know how to create and support technological change to address the evolving needs of their organizations.
In the Rockhurst University Ed.D. program's technology leadership courses, students strengthen their technology leadership skills by grappling with how technology innovations disrupt and change organizations. Coursework explores topics related to system-wide technology planning, change management practices, and the logistics of technology implementation. As is essential for studies in technology leadership, students gain practice experience with using planning tools, influencing technology-related decisions, contending with resistance to technology change, and implementing technology for greater efficiency and effectiveness.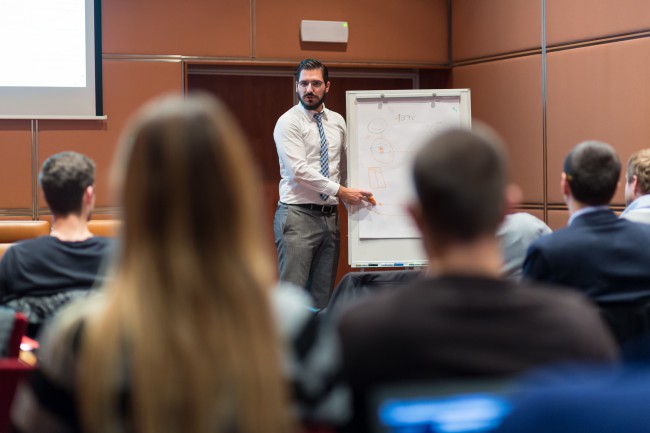 How Long Does It Take to Earn an Ed.D.?
The Ed.D. program at Rockhurst University comprises 45 credit hours. This includes an individualized capstone project in which each student synthesizes their research into a publishable article and poster presentation. As a part-time program, the degree takes just two years.
Earn your Ed.D. in Education & Leadership Online at Rockhurst University
What Are the Potential Career and Salary Advancements for Ed.D. Holders?
While available positions and potential salaries will vary, an Ed.D. can increase a professional's career possibilities and raise their salary potential. Here are just a few of the professional titles, including brief job descriptions and average salaries, that Ed.D. earners might pursue.
Elementary, Middle and High School Principals
These education leaders are the highest-ranking professionals on their school campuses. They are responsible for overseeing all operations at their institutions and are often considered the public face of their schools. Responsibilities include setting policy and goals, shaping curriculum and setting strategic priorities so that the institution, staff and students can thrive. They also may oversee budgets, schedules, security protocols and maintenance needs.
While an Ed.D. program can prepare a professional for a role as a principal, an administrator's license is likely required to advance to this position.
The Bureau of Labor Statistics (BLS) lists a 2021 median salary of $98,420 for principals. Between 2021–2031, these roles are projected to increase by five percent, which is as fast as the average for all occupations.
Postsecondary Education Administrators
From academic deans to admission office directors and chief registrars to student affairs leaders, postsecondary education administrators work for colleges and universities. As overseers of their respective departments, these professionals have diverse job descriptions based on their various roles. An academic dean, for example, may be responsible for coordinating the activities of an individual school, such as a law school. Those with prior finance degrees and a professional background in the field might obtain an Ed.D. to pursue a CFO role. A Chief Financial Officer at a higher education institution oversees budgets, allocates resources, and sets financial strategy.
The BLS lists a median salary of $96,910 for postsecondary education administrators as of May 2021. These roles are expected to increase by seven percent between 2021 and 2031.
Chief Academic Officer
As senior-level executives of educational institutions, chief academic officers oversee academic programs and student success. Their responsibilities often involve developing and implementing academic strategies and managing academic programs, including curriculum design, course development, and quality assessment. Chief academic officers also manage staff, budgets and resources while ensuring that their institution maintains educational standards of excellence, such as accreditation.
As of May 2021, the BLS reports that top executives earned a median salary of $98,980. Such jobs are expected to increase by six percent between 2021 and 2031.  
Leader in Armed Forces
While rising through the ranks depends largely on career experience, an Ed.D. can be a strong asset to members of the military who are interested in leadership positions. Skills learned in an Ed.D. such as change management, leading diverse populations, and ethical decision-making apply directly to the military context. There are positions throughout the military that an Ed.D. could prepare an individual to pursue. Or, for individuals who are already in military leadership positions, the skills gained in an Ed.D. could increase their efficacy in roles including:
Education and Training Officer: develop curriculum and training materials for military personnel
Training and Development Specialist: create and deliver professional development programs
Policy and Planning Officer: write and analyze education or human resources policies
Human Resources Director: oversee personnel programs and policies to support service members
Military pay schedules and job outlook are not reported by the Bureau of Labor Statistics. Military pay tables and information are available through the Defense Finance and Accounting Service.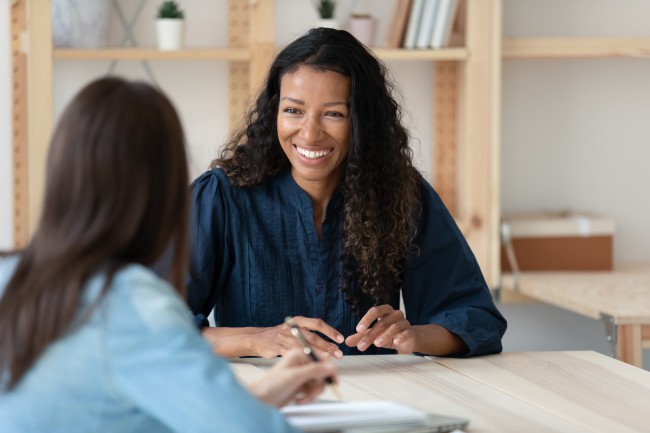 Is an Ed.D. Worth It for Educational Leaders?
For aspiring educational leaders in various settings — corporate, public, government, non-profit, academic, and more — an Ed.D. is a strategic step toward the highest levels of leadership. With a heavy emphasis on leadership skills and a strong practitioner focus, an Ed.D. degree from Rockhurst University can equip future leaders for the roles to fulfill their callings as world-changers who better policy, improve practice and drive innovation.
A fully online, cohort-based program, Rockhurst's Ed.D. can be completed in just two years. Ed.D. candidates choose from one of four concentrations: Higher Education, K–12 Leadership, Health Care Education, or Organizational Leadership. Designed for working professionals, every aspect of the program from coursework to faculty support is flexible and accessible. The program does not require a dissertation or require students to travel. Featuring a doctoral research capstone project that will culminate in a presentation to educational and industry leaders, Rockhurst University's Ed.D. program gives students the opportunity to tailor their degree to their professional goals, objectives and interests.
Rockhurst University's online Ed.D. in Education and Leadership is rooted in the university's identity as a Catholic, Jesuit liberal arts university. The program equips educational leaders to lead in a wide variety of settings with compassion, thoughtfulness and innovation. Learn more about Rockhurst's online Ed.D. in Education and Leadership program.