From elementary administrators to university provosts and nonprofit leaders to corporate consultants, expertise in education and leadership is a highly desirable asset in today's constantly changing world. Nearly 80 percent of companies report a leadership gap within their organizations.
Professionals who want to be a part of closing that gap may be considering further education as the next step. Earning a doctorate of education can be a catalyst in preparing leaders to excel at guiding teams, projects and organizations.
To determine if an Ed.D. is the right step, it's important to answer a few questions, including:
What is an Ed.D. degree?
What are the various types of Ed.D. degree programs?
What specializations or concentrations are available in Ed.D. programs?
What are the admissions requirements for an Ed.D. program?
What is the role of research in an Ed.D. program?
Consider the answers to these questions and more to learn everything you need to know about earning a doctorate of education (Ed.D.).
What Is an Ed.D. Degree?
A doctorate of education (Ed.D.) degree is a professional doctoral degree for individuals who want to apply their knowledge practically in the workforce. While a Ph.D. program tends to focus more on scholastic research and leads graduates to pursue roles in academia or research, an Ed.D. prepares students to apply their research in real-world settings such as schools, nonprofits, and businesses.
Like a Ph.D., an Ed.D. is considered a terminal degree, which means it's the highest degree one can earn in a given field.
While all Ed.D. programs share a focus on education, they vary in many ways. Some programs are online, some are on-campus, and some are hybrid programs that incorporate both. A primary difference among Ed.D. programs is whether or not they offer a choice of specializations or concentrations. 
What Are Some Examples of Ed.D. Concentrations or Specializations?
Some Ed.D. programs feature a general emphasis on educational leadership. It's important to note that some of these programs may not include a specialization or concentration options. For professionals who want to be prepared specifically for a certain role or industry, a concentration or specialization may be a deciding factor when it comes to choosing an Ed.D. program.
At Rockhurst University, Ed.D. applicants can choose from the following concentrations:
Higher Education
Health Care Education
K–12 Education
Organizational Leadership
Let's take a look at possible career paths for each of these concentrations.
Higher Education
Curriculum in an Ed.D. that emphasizes higher education will include coursework in strategic topics such as educational systems and policy, instructional practices, and curriculum development. This instruction and deepening of knowledge may prepare graduates for roles such as:
University Professor
Postsecondary Educator
Academic Consultant
Department Chair
Health Care Education
An Ed.D. with a Health Care Education emphasizes relevant subject areas such as teaching methods specialized for the health care field, increasing access to health care, and the role of information systems in health care organizations. Such a program can equip graduates for leadership career paths such as:
Health Care Administrator
Hospital Operations Manager
Health Care Consultant
College Professor
Occupational Therapist Instructor
K–12 Leadership
The Ed.D. can equip educational leaders to advocate for student success by pursuing excellence in key areas such as technology, curriculum, and instruction. Ed.D. candidates with a K–12 Leadership specialization are equipped for leadership positions at the school and district levels. Some roles that these professionals may pursue include:
Elementary, Middle and High School Principals
Superintendent
Academic Consultant
Office Administrator
Organizational Leadership
An Ed.D. can be valuable for professionals aspiring to lead in nonprofit organizations, corporations, or consulting firms. The skills gained during the program, such as managerial communication, corporate social responsibility, and innovation, can prepare graduates for roles such as:
Corporate or Nonprofit Executive
Management Consultant
Corporate Trainer
C-suite Executive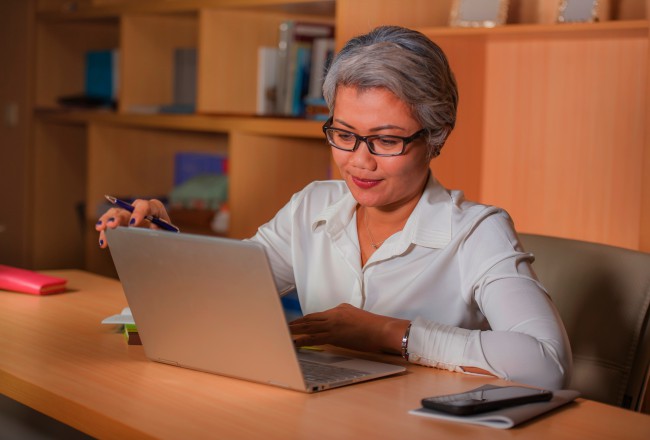 What Are the Admissions Requirements for an Ed.D. Program?
The admissions requirements for Ed.D. programs will vary depending on the institution. In general, prospective applicants will want to find out about a few possible admissions factors to determine which program may be the best fit for them.
Testing Requirements
Prospective applicants will want to learn if the institution requires a GRE, GMAT, or MAT testing score to apply. If the institution requires a test score, prospective applicants should seek out the institution's minimum required score.
Letters of Recommendation
Most institutions require letters of recommendation speaking to the qualifications of the applicants. In many cases, these letters must come from professional colleagues. At times, they may need to be from a supervisor or former supervisor.
Prior Education
While some Ed.D. programs can accommodate students whose highest level of education is a bachelor's degree, most require a master's degree for admission. Prospective students will need to provide their transcripts from all universities attended. For international students, evaluations may be required. Some institutions will accept World Education Service (WES) transcripts while others may not. Another education consideration could be whether or not prior credits in a doctoral program will transfer.
Additional Materials
In order to better understand each applicant's personal and professional background, many Ed.D. programs require a professional resume or curriculum vitae. These documents enable admissions staff to envision how an Ed.D. may enhance or accelerate an applicant's career and goals.
A personal statement is often a requirement as well. Such a document allows the applicant to explain why they are interested in furthering their education, their area of interest, and the types of problems or concerns they hope further education will help them address.
What Is the Role of Research in an Ed.D. Program?
Often, people associate the idea of a doctoral program with writing a dissertation. While Ph.D. programs and some Ed.D. programs require a dissertation, some programs, such as the Ed.D. in Education and Leadership at Rockhurst University, include a capstone project instead.
Unlike a Ph.D. dissertation, which is focused more on theoretical research, the Rockhurst University Ed.D. capstone research project allows students to test out their theories and ideas in practical ways. Faculty members are available to guide students as they conceptualize their capstone concept, conduct their research, and draw conclusions from their findings.
While Ed.D. capstone projects require rigorous research and academic engagement, they prioritize the practical. The process for a capstone project will likely entail:
Defining a problem related to the student's area of practice
Completing a literature review
Developing a methodology for approval
Collecting data
Data analysis
Conclusions
Submitting a written project as a complete research article
Producing a research poster that encapsulates the project
While a capstone project may seem like an intimidating endeavor at first glance, it often provides students with the opportunity to test ideas and concepts they've wondered about. In a high-quality Ed.D. program, faculty and staff will be available to assist students throughout their capstone project.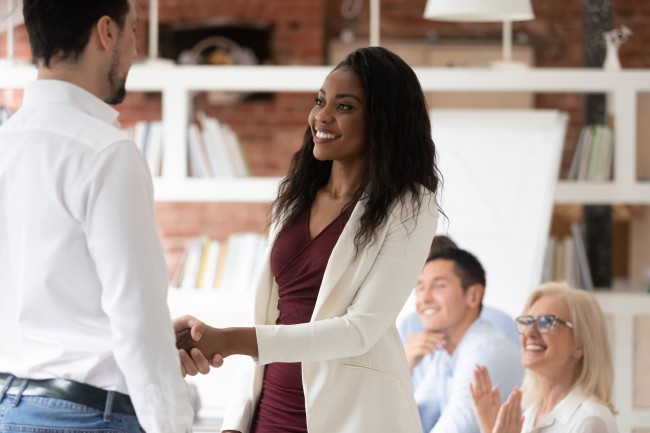 Reach Your Goals with an Ed.D. in Education and Leadership from Rockhurst University
From aspiring university administrators to the next generation of organizational managers, professionals who aspire to leadership positions can accelerate their career trajectory with an Ed.D. in Education and Leadership from Rockhurst University.
Rockhurst University's Ed.D. is designed for working professionals and emphasizes flexibility, accessibility, and faculty support. The fully online, cohort-based program can be completed in just two years. Featuring four concentrations, the program equips future leaders in Higher Education, K–12 Leadership, Health Care Education, or Organizational Leadership.
Instead of a dissertation, students complete a capstone project that directly correlates to their professional endeavors, objectives, and interests. Learn more about Rockhurst's two-year online Ed.D. program.